Reservations
Vega Fahala : Une villa méditerranéenne parfaite pour vos vacances
La Casa del Pasero est disponible à la location pour des séjours de courte durée. Plongez-vous en Andalousie dans cette exceptionnelle maison rurale de 3 chambres.
Reservations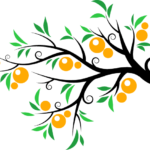 Vega Fahala
se situe au milieu de la Vega de los Membrillales – (Le verger de coings), une vallée fertile qui longe la magnifique et légendaire rivière Fahala qui coule à quelques pas de la maison. Même si la propriété est un havre de paix et de silence, elle se trouve à seulement quelques minutes des villes pittoresques de Alhau¬rín el Grande, Coín, et Mijas et à une demi-heure de l'aéroport international international de Malaga (AGP), du centre historique de Malaga, des plages de la Costa del Sol, de Marbella et de nombreux autres sites historiques, naturels et lieux de loisir. La maison principale – Casa del Pasero – est disponible pour des locations de courte durée ; elle dispose de 3 chambres, un salon avec cheminée, une grande salle de séjour, et une piscine parmi tant d'autres choses. Le jardin potager biologique produit toutes sortes de plantes médicinales et aromatiques ainsi qu'une large sélection de légumes et de fruits locaux. Une grande orangeraie produit différentes variétés d'oranges, de citrons et autres citrus.
Our wedding anniversary was unforgettable. The house, land, and Fahala river are beautiful, the tranquility and weather great. I highly recommend this house to anyone looking for the real Andalusian Rural experience!
What a great house, everything was impeccable! We had maid and chef services included, what wonderful people, this is paradise!
Thank You for my best summer! Vega Fahala is a true -Garden of the Gods-. I love the peace and serenity and having the most exclusive shops, restaurants and shows in Málaga and Marbella with a short drive.
I always vacation in rural homes and Vega Fahala is by far the best. Outstanding place and service. I recommend it.