Reservations
Vega Fahala is your perfect rural Andalusian Vacation Villa
The beautiful La Casa del Pasero is now available for short term rentals. Come to Picasso's homeland and enjoy the genuine Andalusian lifestyle in this exceptional 3 bedroom Mediterranean rural home.
Reservations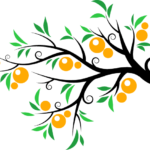 Vega Fahala is located in the middle of -La Vega de los Membrillales- (The Quince Orchard Meadow), a fertile valley carved out by the beautiful and legendary Fahala river, which runs just steps away from the property.
Although this beautiful area is silent and peaceful, it is just a few convenient minutes away from the traditional towns of Alhaurín el Grande, Coín, Cártama, and Mijas and half an hour from Málaga International Airport (AGP), Downtown Málaga, the Costa del Sol beaches, Marbella, and many other historic, natural, and recreational sites. World renowned destinations like Granada's Alhambra and Sierra Nevada's ski resorts, Seville, Cordoba, Doñana (Europe's largest natural reserve), Gibraltar, among many others are just an easy ride away.
The main house -La Casa del Pasero- is available for short term rentals. It has 3 bedrooms, living room with fireplace, large family room, and swimming pool among many other features and amenities. Our organic orchard produces all sorts of medicinal and aromatic plants and a large selection of native vegetables and fruits. Our large orange grove produces different varieties of oranges, lemons and other citrus delights.
Our wedding anniversary was unforgettable. The house, land, and Fahala river are beautiful, the tranquility and weather great. I highly recommend this house to anyone looking for the real Andalusian Rural experience!
What a great house, everything was impeccable! We had maid and chef services included, what wonderful people, this is paradise!
Thank You for my best summer! Vega Fahala is a true -Garden of the Gods-. I love the peace and serenity and having the most exclusive shops, restaurants and shows in Málaga and Marbella with a short drive.
I always vacation in rural homes and Vega Fahala is by far the best. Outstanding place and service. I recommend it.